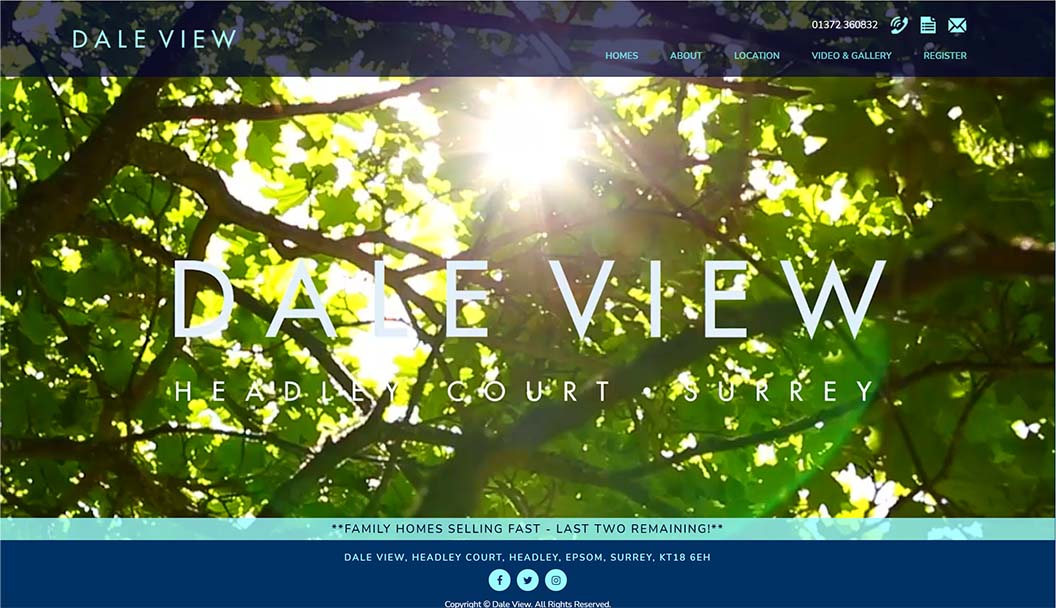 Patrick Gardner & Co are proud to announce the launch of the brand-new Dale View website.  The new website will provide visitors with a simple and interactive view of the exclusive homes available at Dale View, at Headley Court, in Headley, Surrey.
As a reflection of the homes we market, our new site is both beautiful and elegant and showcases the release of these rare family homes. The best technology and design have delivered a modern, innovative, and dynamic website offering the best possible browsing experience.
We invite you to visit the new site and view all the properties available here where you will have easy access to property information by type of property and its location within the development of the property you are interested in.
Vari Bowling, Partner at Patrick Gardner explains:
"We have considered all the opinions of our customers and employees to design our new website as well as possible. We are proud to present our website, a showcase of our know-how and professionalism. We have already had a lot of positive feedback and we are very pleased with the results. We hope you will enjoy it!"
We will be regularly updating our sales information and latest news updates. We hope you find the new website with a fresh, modern look, easy to access information and we wish to establish this website as a source of information for those who visit our site.
We would also like to thank our amazing team for all their hard work and who helped make our ideas, our desires, a reality.
You can of course always contact us via our contact form but also through our social networks or by telephone at 01372 360832.