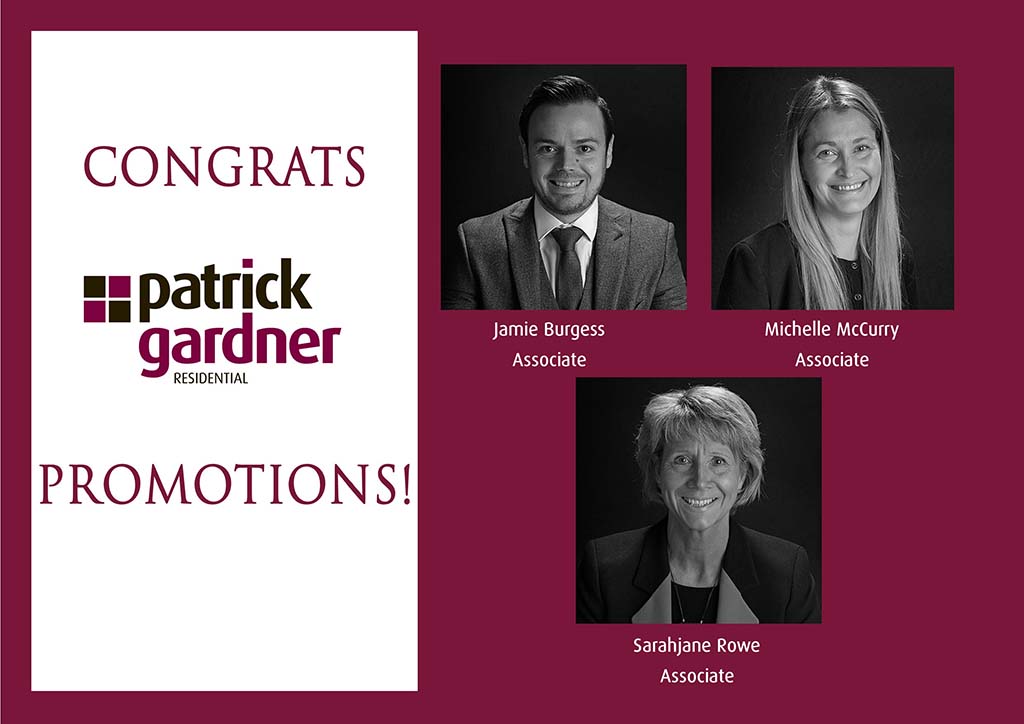 Good things come in threes! Jamie, Michelle, and Sarahjane named new Associates at Patrick Gardner!
Patrick Gardner has three reasons to celebrate the start of Spring 2021. Jamie Burgess (Dorking office), Michelle McCurry (Ashtead office) and Sarahjane Rowe (Bookham office) have each been promoted to Associate in recognition of their dedication and successes as invaluable members of the Patrick Gardner team.
As Associates, their responsibilities include managing their respective office teams and ensuring the highest levels of customer service are maintained.
"Ever since Jamie, Michelle and Sarahjane started their professional journey at Patrick Gardner & Co, I've been incredibly impressed by the progress they have all made and have never doubted that they would surpass our expectations at the company. I'm fully convinced that Jamie, Michelle and Sarahjane will thrive in their new roles and assist in taking the company from strength to strength" says Bruce Shaw, Senior Partner of Patrick Gardner & Co.
Besides being passionate about their work, Jamie, Michelle and Sarahjane enjoy spending time with their friends and family as well as enjoying the Surrey countryside. Congratulations to them all on their promotion.
Visit 'Our Team' on the Patrick Gardner website to learn more about these great members of the team.